This page has been protected due to non-stop vandalism. If you have something important to add, please grant permission from the admin.

Deputy Dwayne is Sheriff Hooper's partner.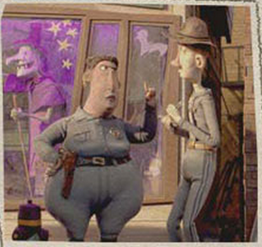 Seemingly timid, he is shown getting swept up in the mob menality to hunt the Zombies. He's pale, skinny and has a slight squeak to his voice.
Quotes
 "We've only been shooting at the dead ones. It's the living dead coming to take us all to hell, and we gotta stop tem before they get away!"
 "Ouch! That's my fingernail!"
Gallery