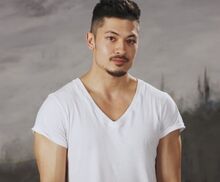 Trevor Dalmer is a designer and illustrator at Laika, and was one of the concept artists, and concept painter on the end credits sequence in ParaNorman.
He studied BAA, Animation at Sheridan College (2005-09) and previously worked as a background artist at Guru Studios (2010) and Guru Animation Studios (2010), and worked as a intern at House of Cool Studios, Inc. (2007).
Artwork Gallery
Concept Art
Color Scripts
Poster Art
Line art by David Vandervoort, and painted by Trevor Dalmer and Ean McNamara.
External Links